Our

So Posting Worker by ASD

service accompanies you from a to z in your procedures for posting workers in France and in Italy
Did you know?
The rules for posting are different according to the activity sector and the country to which the employee is posted.
Select your activity sector:
What is posting of workers?
A posted worker is an employee posted by his/her employer to another Member State for a temporary mission. An employer operating in another country must respect the social laws of the destination country for its posted employees, especially the declarative obligations, remuneration and working conditions (working time, rest periods, etc.)
Prior declaration of posting
For each employee and for each mission, you must fill out a prior declaration of posting. As a representative, we propose creating your account and completing the prior declarations of posting for all of your posted employees. You will receive notification of the declaration to be supplied to your employee before the start of their mission.
Representation contract
When you post employees, you are required to appoint a representative who will act as a liaison between the authorities and your company. Of course, our service includes this key point.
Assistance with inspection by labour authorities
Labour inspection, police and gendarme services may make an on-site inspection of your posted employees. During an inspection, the representative provides the necessary documents to prove your compliance and respond to the questions from the authorities
WHO ARE WE?
So Posting Worker by ASD is an online service that allows you to manage and secure the mandatory formalities for companies that post employees in Europe. This service was created by ASD Group, a specialist in developing companies at an international level for the last 20 years. Thanks to its implementation in 25 countries, the group offers a representation service in the posting country as well as a group of complementary services adapted to the laws of the country and the activity sector involved.
TAILOR-MADE ASSISTANCE
A single contact person who speaks your language
 Managing your obligations
Personalised assistance with inspections
BLOG
What's the posting of workers?

A company non-established in France that sends employees to the territory in order to perform a practical service a secondment of employee.

It should be noted that the posting of workers is highly regulated today, and therefore very controlled.

Being one of the countries receiving most of the posted workers in Europe, France is also proportionally more exposed to illegal practices and has thus decided to reinforce its fight against illegal labour. This year, the companies can expect even more controls and inspections as the French government has announced intensification of legal and regulatory framework, more deterrent sanctions and mobilisation of all posting of workers fraud control services.

Many companies in the construction sector need to send their employees to work abroad for a fixed period of time, and therefore need to post their workers. This practice is regulated by strict rules.

When a company established abroad temporarily posts its employees on the French territory, the posted employees are under the same labour regulation as the employees of a company in France carrying out the same type of activity. In order to fight against illegal practices, the law requires that information related to the French labour law is made accessible and understandable for the posted workers via a poster and a document of information.

The rules related to ID photos are difficult! But it's not a problem anymore for your BTP Card !

A smartphone application has been created to help you take a photo that will probably be accepted by civil services.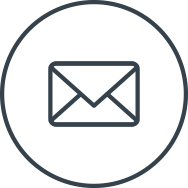 NEWSLETTER
Find all of the news deciphered by our experts
Our experts are available to answer all your questions